ENGINEERS    GENERAL CONTRACTORS    HOME BUILDERS

Welcome to ITNOA, LLC, a licensed engineering, general contracting and home building company.  We provide engineering and general contracting services for residential and commercial projects including, new construction, renovations, additions, inspections, structural inspections, repairs, project management, site analysis, design, consulting, plan drawings, environmental services  for, custom homes, churches, commercial buildings, sub-divisions, site work, and more. 

We have over 32 years of design and construction experience and since 1998, ITNOA, LLC has been providing professional services while meeting the client's needs regardless to design, budget, or schedule while maintaining the highest project quality through three distinct options:

*  
Design-Build
  from start to finish we provide conceptual or preliminary                                     design, final design and construction.
*  General Construction   we build from your provided plans.

*  Design   we provide design and or consulting for your project.

"Making Your Vision A Reality"

CERTIFICATIONS  REGISTRATIONS

ALDOT Certified DBE

SBA Certified SDB  

SAM registered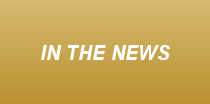 PROFESSIONAL ENGINEERING

Alabama

Florida

Georgia

Mississippi

 Tennessee 

GENERAL CONTRACTING  HOME BUILDING 

Alabama

Georgia

Tennessee 

MONTGOMERY, AL

P.O. BOX 9096

MONTGOMERY, AL 36108

334-356-0824 (O)

ATLANTA, GA

3600 MONTREAL CREEK CT, SUITE B

CLARKSTON, GA 30021

404-919-1030 (O)

Copyright 2021  ITNOA, LLC  ALL RIGHTS RESERVED

LICENSES & CERTIFICATIONS